Metz Verhuur Ameland
With more than 10 years of experience Metz Verhuur en beheer is a renowned business on Ameland.
For people who really want to enjoy their holiday on Ameland, a luxurious Metz holiday house is the way to go.
For people who love Ameland
Many of our guests don't limit their holiday to a one time visit to the island. Ameland is captivating and therefore we're pleased to have a lot of returning visitors.
That's why it is important to make a reservation well in advance. In some cases our villas have been known to be completely booked out, a year in advance.
Fully equipped
All of Metz's luxurious holiday houses are fully equipped. Apart from the stylish interior every house offers a complete set of facilities, like for instance: internet, flatscreen-tv, washing machine, dryer, kids bed, a chair for toddlers, dvd-player, kitchen, beds of good quality etc.
Over 50 differtent types of luxurious holiday accommodation
Since 2002 Metz Verhuur en beheer has grown to over 50 options of luxurious holiday apartments, bungalows and villas. Suitable for everyone. Have a look at the accommodation overview and find the right one for you!
From 2 up to 12 guests
Planning a wedding or family gathering? Most of Metz Verhuur luxury holiday houses suit up to 12 guests and offer a lot of privacy, i.e. 6 bedrooms.
More information
Visit our website for more information on our holiday houses, which is updated regularly. If you do have more questions about our accommodation or would like to make booking, please contact us. We will be pleased to help you.
Metz verhuur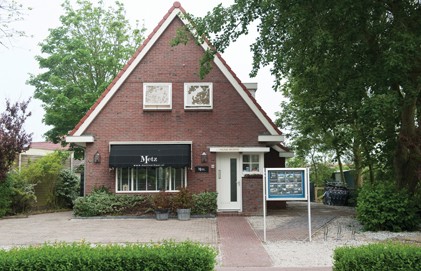 Metz verhuur & beheer
Strandweg 21
9163 GK Nes Ameland
Tel: 0519-543436
Mob: 06-11516754
E-mail: info@metzverhuur.nl
Rabo Bank: 1506.69.593
IBAN: NL42 RABO 0150 6695 93
BIC: RABONL2U